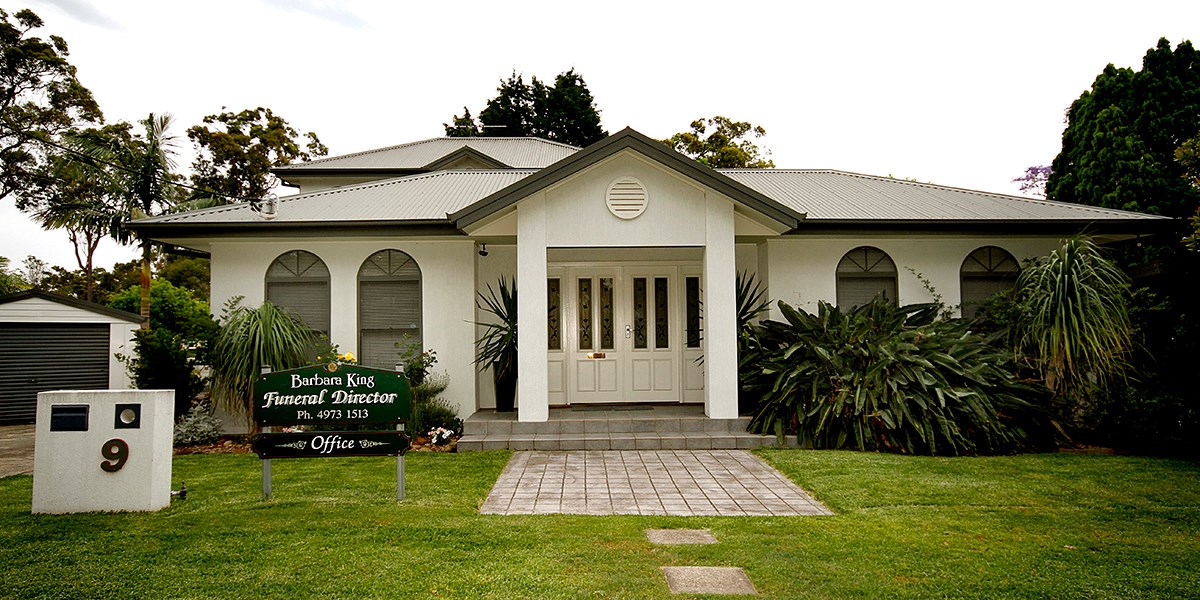 In 1972 Lake Macquarie Funerals became Barbara King Funeral Director. Barbara chose to work a very small but necessary funeral business by herself in the community of Morisset.
For the past 35 years, all women have been employed, carrying out the service duties involved. Now as a family owned and operated firm, Barbara King Funeral director Pty Ltd is managed by mother and son team, Barbara and Paul King.
We lend a helping hand for those in difficult times
We really see this business as people focused. We are an integral part of the local community. Our reputation has been built on the unique degree of assistance and support we provide to families. Providing a high level of service and care, guidance and sensitivity at the most difficult times.
Barbara King Funeral Director for many years has been a valued member of The Funeral Directors Association of NSW. Members of the FDA of NSW are required to follow a strict code of ethics:
To maintain in all matters the highest standards of business, professional and personal conduct.
To respect in all circumstances the confidentiality and trust of clients.
To ensure staff is qualified and competent.
To ensure that facilities are adequate for all services rendered.
To provide information concerning the range of services available, the prices of the services and the functions and responsibilities accepted.
To give written estimate of all funeral charges and disbursements to be made on a client's behalf at the time of taking instructions or as soon as practicable.
To respect personal choice and have regard for diversity of beliefs in religious and cultural practices.
To ensure that all advertising is genuinely informative and in good taste.
To be thoroughly conversant with the laws of the land as they apply to funeral service and allied industries and professionals.
In Choosing an FDA of NSW member, you can be guaranteed the highest standards of conduct and integrity.
Professional service and attention for detail
As members of the Lake Macquarie Community we will continue to uphold our high standards of professional service and efficiency and the meticulous attention to detail that we are renowned for. We have a community responsibility, which is at the very heart of our core principles and values. We are constantly learning with our involvement with families in our local community. This is a rewarding role and you certainly gain satisfaction from helping families in a time of need.
If you have any questions or wish to know more about Barbara King Funerals, please contact us.