Although many people make comprehensive plans for the future, one item often not considered is the cost of their own funeral.
Consequently, at a time of loss and grief, families and loved ones can also be faced with an extra and unplanned financial burden.
The Pre-Paid Funeral Fund takes care of this problem by enabling you to arrange your funeral in advance, through lump sum or by instalments. Once you have made the necessary arrangements, you can have the peace of mind the costs are taken care of and the funeral service will be conducted in accordance with your instructions.
You are also helping to relieve your family and friends of that worry. Arranging and paying for your funeral in advance is similar to planning for your retirement or making a will. It can also make good financial sense.
It is impossible to predict what funeral costs are likely to be in the future. The Pre-Paid Funeral Fund is designed for the express purpose of providing funds for the cost of a funeral. By paying for your funeral in advance you may save your family a great deal of money and worry.
Foresters Financial.
For many years now Barbara King Funeral Director Pty Ltd has had a respected association with Foresters Financial, a public company that has served the Australian community for over 150 years.
When you arrange a Pre-Paid Funeral contract, your payment should be safeguarded under the control of an independent entity until such time as your funeral service is required. The Foresters Funeral Fund serves this purpose.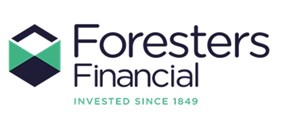 How to Arrange a Pre-Paid Funeral.
All you have to do is contact Barbara King Funeral Director to make an appointment to discuss your desired arrangements. We will provide you with all the information required and guide you step by step through the many choices to be considered for the Pre-Paid Funeral Plan Contract.
If you would like to know more about our pre-paid funeral plans, please contact us.